July and August and September two Project Managers have made for SA Luxury Italian (160 million sales) a market research study focusing on the field of ceramic coating in Brazil with particular attention to the mosaic.
Geographically the study was developed by the Northeast States starting from Fortaleza, reaching the southern states of Santa Caterina (RS). In addition to visiting different Brazilian showrooms industries and shops on the niche market area of ceramic tile mosaic, the most important meetings were with Anfacer (National Association for ceramic coating) in Sao Paulo and Florianopolis Asulcer.
The work is divided in phases.

A) Product
1) Analysis of networks and major competitors (price level, market trend, market types,
positioning, which markets, advertising costs)
2) Market sharing by region / state
3) distribution channels to market (producers, retailers)
4) Method of distribution (dealers, agents, composite)
5) Distribution, logistics and ancillary costs

B) Price
1) price range
2) Elasticity of demand, price / image with special reference to the Italian market.

C) Consumers
1) Definition of Target: Breakdown by geographical areas,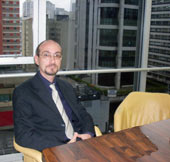 The consultancy has been working going to touch what was the current situation in Brazil regarding the ceramic tile mosaic.

The side of the rock star from qualitative research through the various levels of distribution and production has highlighted the key factors that have created a condition for success of the research study, by providing both multimedia (video and photo) and interviews carried out in different states of the conclusions on the sector at present completely original.

Not go into detail of bureaucratic organizational and technical achievements as the efforts have paid off, the customer happy is the best moisturizing market.