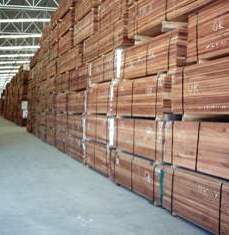 Regarding export firms were those that had evaluated the requirements from buyers in China.
The alternative strategy to the current Chinese imports of timber, was to buy large quantities (50-80 containers monthly) of semi-finished wood with a thickness of 12 cm, could have been higher had it not illegal in the context of export.
Currently Brazil is exported to China mainly wood flooring with a height of 12 mm was the target of Chinese buyers to provide timber semi-rough at low cost to the industry of Chinese workers who can provide different types of products, and therefore increase the contribution of earnings per cubic meter coming out of a poor earnings today.
It was also visited the largest stock of teak in the world with a volume of 13,000 m³.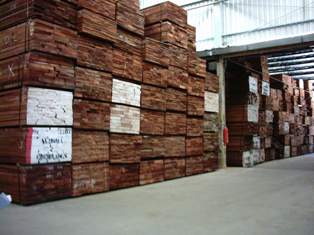 Chinese buyers have confirmed that the problems in doing business with them, even though the end results we have been for both sides, the difficult was communication with the BB (big boss) who speaks only Chinese Chinese in the end with the trader in Hong Kong we were able to define the requirements and objectives.