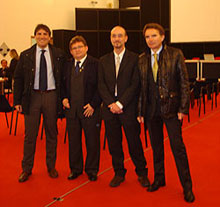 Together with the Secretary of the development of the state of Piaui, we made a presentation on the northeast of Brazil, with direct technical assistance to meet the company of Ferrara.
Meeting short but intense 20-30 minutes and each has received some direct answers on the continuing drop the Brazilian market, having analyzed the product and cost / benefit of entry.
The Chamber of Commerce of Ferrara is proud to present the fifth of thirteen appointments "Ferrara International Meeting" means the specialized assistance for Brazil.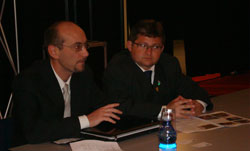 The initiative will support the companies that Ferrara, in various forms, are planning their own development plans in the Brazilian market or seek to further internationalization issues with other experts and consultants of prestige.
During the meetings with the deputy of the state of Piaui