Provides turnkey & nbsp; services, decoding the best & nbsp; Business opportunities in Brazil for the Italian market through:
- market and sector in Brazil
- is looking for potential partners to do Business in Brazil
- organizes business missions in Brazil
- supports as a legal entity the launch of development and investment in Brazil & nbsp;
- manages the technical-legal and operational aspects of the business in Brazil.
The consulting market today requires a more human figure, more capable in interpersonal relationships and more mature. The Brazil Consultant is gifted with passion, energy and is able to see things as they are and manage multiple priorities. At the same time he is capable of making advantageous decisions </ strong> without fear. </ P>
The Brazil Consultant is flexible in the face of change and resilient in the face of confusion. & nbsp;
Offers assistance and consultancy for Business in Brazil and the development of commercial activities between Italy and Brazil & nbsp; (Commercial Representations, international calls, project managers, missions, business meetings, participation in international fairs, welcoming foreign buyers);
How the service is organized:
- Analysis of the preliminary service request with the company
- Sending of a detailed proposal with timing and prices
- Upon acceptance, the service starts & nbsp;
- Communications of developments via area project management via web
- Presentation and delivery of the completed works.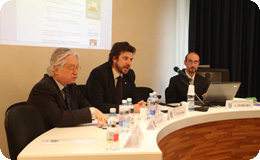 Basic information services for the Brazilian market
- International tenders
- International funding
- Market research
- Legal and Technical Information & nbsp; in Brazil
- Customs, fiscal information
- Contractual information & nbsp;
& nbsp;
Brazilian Partner Identification Services < / strong>
- Search for customers and partners
< span style = "font-size: 12px;"> - Business opportunities
- Confidential information on Brazilian companies.
& nbsp;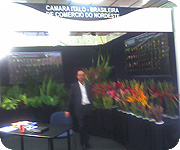 Promotional and communication events
- Promotional events
- Advertising plans person < span style = "font-family: 'arial';"> alizzato
- Advertisements in foreign press
- Advertisements on Internet sites
- Direct mailing actions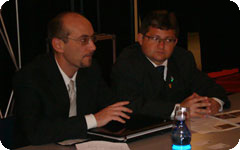 Operational Assistance and Support Services
- Representatives produced in Brazil
- Customer Search in Brazil
- & nbsp; Advice for investment in Brazil
- Legal, customs and tax assistance in Brazil
- Assistance for participation in international tenders
- Preparation of draft contracts
- Information on partners for investment initiatives
- Procurement of premises, offices, land